Full-Service Appliance Expert in Lewes, DE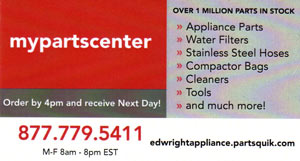 Any time you need appliance services, contact Ed Wright's Appliance & Repair Service, Inc. Our full-service appliance experts handle all types of home appliance repair, as well as installation and a variety of other services. We look forward to taking care of you and providing high-quality, low-cost service!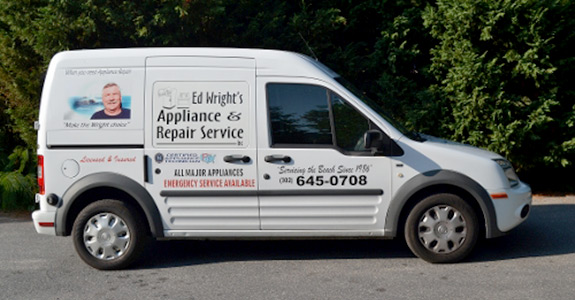 Fast, Reliable Appliance Services
Problems with your refrigerator, oven, dishwasher or other major appliances have a way of making your life difficult and stressful, and when problems occur, you need someone you can count on to handle your appliance services in Lewes, Belltown, Jimtown, Milton, and Slaughter Beach, DE. This is where Ed Wright's Appliance & Repair Service, Inc. comes into the picture. We provide high-quality appliance services at competitive prices, ranging from garbage disposals to dishwashers in Lewes, DE. We are proudly certified members of the Professional Service Association, as well as NASTeC certified, so you know you'll be getting quality service when you bring our full-service appliance experts into your home.
Being faced with unexpected appliance malfunctions can really throw your life into chaos, but that's why you should trust any appliance services in Lewes, DE to experienced professionals. For more than 25 years, Ed Wright's Appliance & Repair Service, Inc. has served customers throughout the area by responded to their needs on an individual basis. Our full-service appliance experts can help you avoid the long waits, impersonal service and hidden fees associated with some of our larger competitors and get your appliances up and running in no time. For all of your major appliance needs in Lewes, DE, contact us today and discover that:
We provide quality repairs to get your appliances running and keep them running.
We work with all types of appliances, large and small, no matter the size of the job.
We've built a reputation for excellent service since 1986.
We have the backing of reputable professional associations, so you know your appliances are in good hands.
We offer competitive prices.